Platform
Campaigning for District 4 City Commissioner, a nonpartisan seat, Alfredo Espinosa supports:
The smart growth of Gainesville.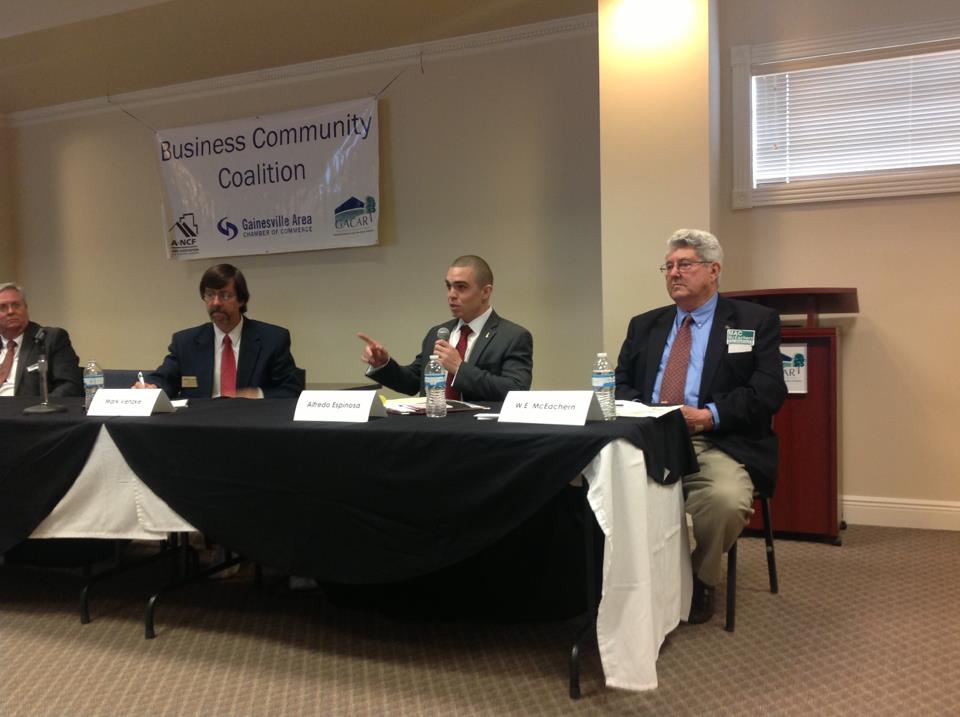 Gainesville has been growing at an exponential rate which makes it difficult for the current infrastructure of the city to support such growth. To have a city that has been so successful at attracting such a diverse and populated community, Gainesville must accommodate this demand before it deters future growth. This smart growth initiative includes road reforms and alleviation of traffic congestion. Currently our roads are operating at well over 100% and this traffic problem of District 4 cannot go ignored anymore.
Investing in the business development of our community including support of student entrepreneurs and Innovation Gainesville
The community and the Chamber of Commerce, along with the University of Florida have made significant advances in helping students become more involved in Gainesville's business-rich environment. Whether citizens of this community are trying to find a career or an internship, or are developing software and businesses, it is important to support the development Gainesville needs to become the "Silicon Valley of Florida." Alfredo will partner with the University of Florida's Center for Entrepreneurship and Innovation to find ways to attract innovation and investment in Gainesville's entrepreneurship community.
The 'Soft-Closing' of bars and nightclubs in Gainesville
Allowing establishments to have an hour extra of soft closing will help both the nightlife population of Gainesville and the local bars and  restaurants while also decreasing the probability of drunk driving. The soft closing will allow nightlife establishments to continue serving food after 2 a.m. and closing officially an hour later, allowing people to leave safely or soberly, and not all at once. This will minimize traffic in the Mid-town area and significantly lower tensions between bars, customers, and law enforcement.
Solutions to homelessness which benefit both the community and the homeless
Homelessness has become a rising problem in Gainesville, for both the overall community and the increasing population of homeless. This problem is not a simple one, but a permanent and fair solution must be found between the city commissioners and the community.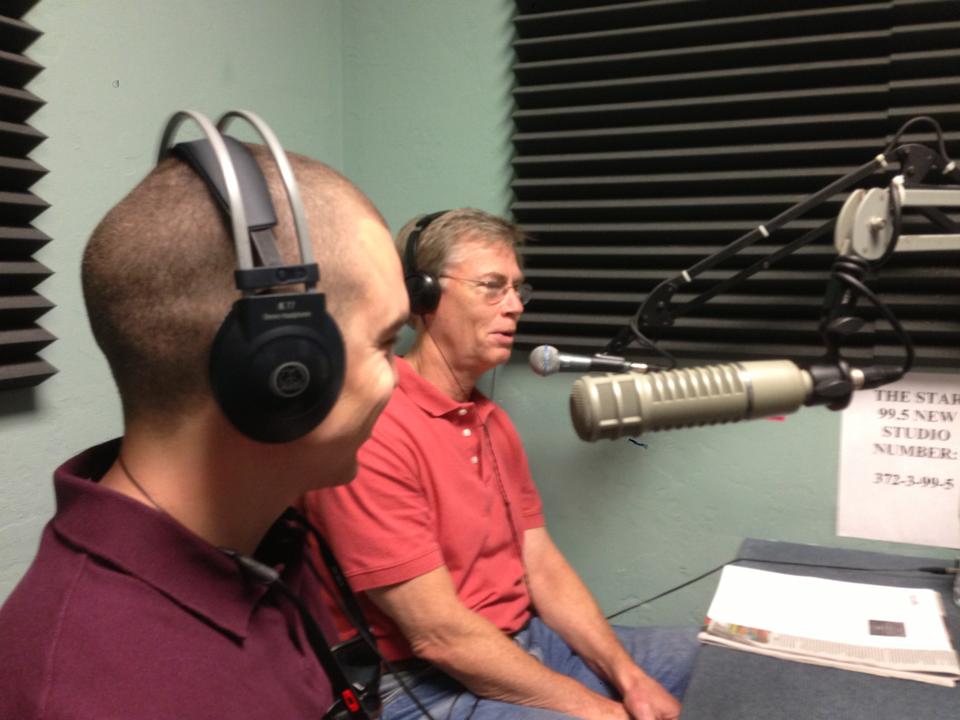 Gainesville Regional Utility investigation and cost savings initiatives
Utility costs have skyrocketed in the past few years and with the implementation of a biomass energy plant, the community does not expect any decrease in costs. Because of this, and GRU's unwillingness to be concerned about its customers, an investigation should be mandated and the biomass contracts should be brought forward to the taxpayers.